This month we're proud to announce that Jenifer Monteiro, Contract Manager and Angelica Medeiros, Assistant Manager at the Manchester Arena have recently completed the CPD accredited Effective Contract Management course.
This course includes aspects such as:
Health & safety management
Environmental management
Focusing on sustainable practices that align with industry best practices
Budget management skills
Human resources considerations
Equality & diversity and fair and inclusive practices
Continuity planning, data protection and cyber security
Overall, Effective Contract Management covers a diverse array of topics essential for ensuring successful and responsible contract oversight.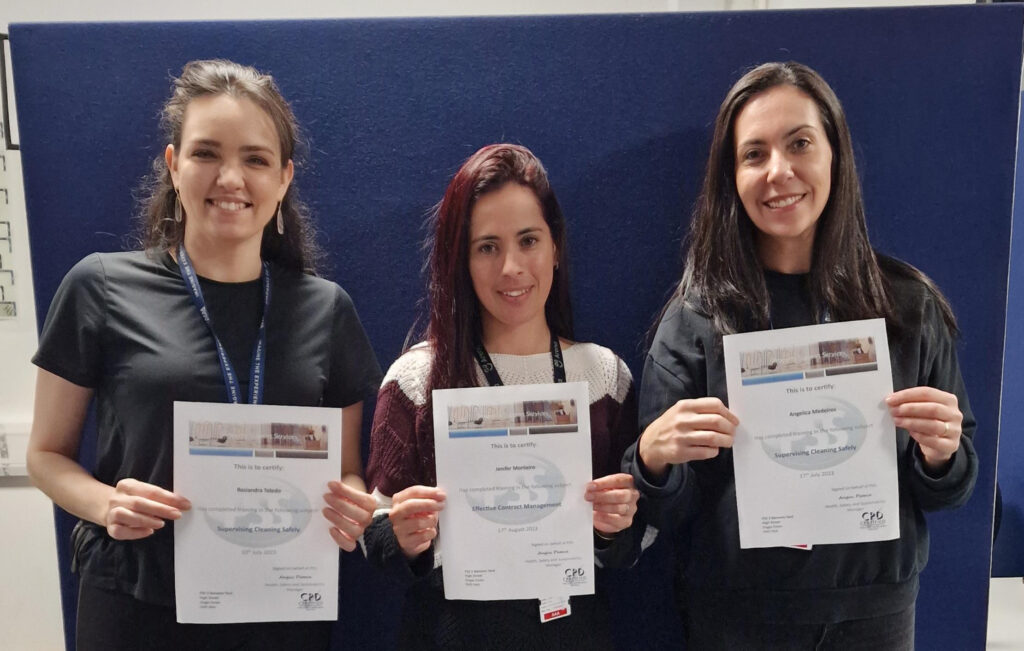 In addition to this the whole Management Team at Manchester Arena completed their CPD accredited Supervising Cleaning Safely course.
On completion of this course they have gained deeper insight into:
Optimising health & safety protocols, and health & safety law and compliance
Hazardous substance management to ensure a safe working environment
Reporting of injuries, diseases and dangerous occurrences to promote swift and appropriate responses
Mastering risk assessment techniques and method statement formulation
Correct PPE usage to safeguarding against potential hazards
Emergency preparedness training to respond efficiently and effectively in emergencies
Comprehending human factors to help create a conducive work environment that prioritises safety
Exploring sustainable cleaning practices that contribute to environmentally conscious operations
Embedding customer service principles to reinforces the importance of positive interactions and experiences
This accomplishment reflects their commitment to upholding the highest standards of safety and operational excellence to create a safe and enjoyable environment for all.